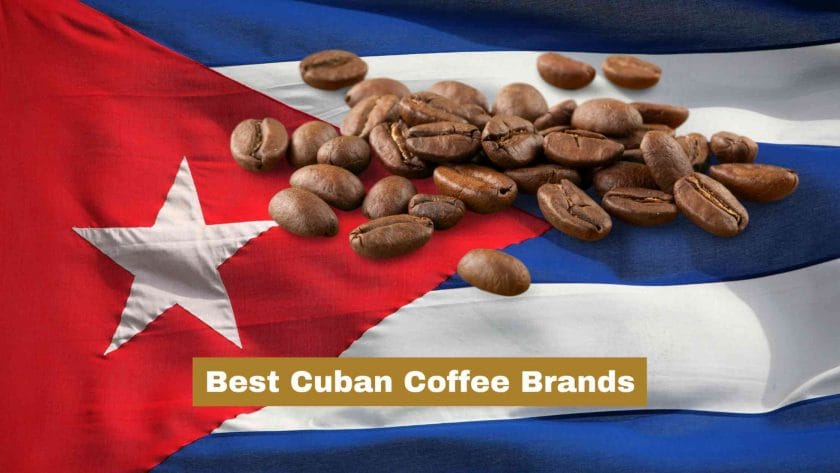 Cuban coffee has been difficult to get in the United States since the embargo of 1960 following the Cuban Revolution. However, in 2016, that embargo was conditionally lifted so that Nestle could begin selling Cuban coffee in the United States with others to follow.
Although Cuban coffee sells on a smaller scale than other types of coffee in the United States, it is desired by many. Cuban coffee's distinctive qualities include a rich and bold taste with a touch of sweetness and a foamy top layer called espuma.
The best Cuban coffee brands manifest these qualities, each adding its tasty notes.
Why is Cuban Coffee so Good?
Cuban coffee has a reputation as some of the best coffee in the world. From growing conditions to the brewing style, you will discover that the traits of Cuban coffee are the reason it is so tasty.
How does Cuban coffee get these traits? Let's check out why Cuban coffee is so good.
Growing Conditions
Cuban coffee is grown in a few regions, but primarily in the Sierra Maestra Mountains. A combination of high-altitude, ideal climate, and nutrient-rich soil allows for perfect growing conditions.
The Sierra Maestra Mountains are especially ideal for growing Cuban coffee due to a mixture of red and brown humus soil. Organic humus soil contributes to the richness and taste of the coffee.
Note:

Because of the limitations of coffee imports from Cuba to the United States due to the embargo, many Cuban coffee producers grow their beans in other parts of the world.
They infuse natural flavors into their beans during roasting to bring out authentic Cuban coffee flavors.
Brewing Style
The brewing style of Cuban coffee is different from other coffees. What is essentially a stovetop espresso machine, a Moka Pot, is used to brew Cuban coffee.
The Moka Pot produces a rich flavor, much like an espresso machine, but one more aspect of brewing Cuban coffee that sets it apart is the addition of another ingredient.
To brew the perfect cup of Cuban coffee, a special sugar called demerara sugar is commonly added to the coffee grounds to create a smooth, thick coffee topped with a tasty layer of espuma.
Strong Flavor
Cuban coffee takes strong coffee to another level, which is why the most common brewing method involves the addition of sugar.
Because Cuban coffee beans are so dark, the strength and sharpness of a brewed cup surpass other types of coffee.
Caffeine Content
As you can imagine, Cuban coffee has a decent amount of caffeine. In fact, per the USDA, Cuban coffee has over double the caffeine content of regular coffee.
Suffice it to say; you don't need a lot of Cuban coffee to get your daily caffeine kick.
The 8 Most Popular and Best Cuban Coffee Brands
1. Mayorga Dark Roast Coffee – Cafe Cubano
Mayorga Coffee Company grows its coffee beans in various parts of Latin America and combines beans from each area to create the perfect Cuban coffee bean.
This coffee is Non-GMO and 100% Organic, making its sweetness and nutty flavor come through with every brew.
Since it is a whole-bean coffee, you use an at-home grinder for a fresh cup of ground Cuban coffee.
Pros
Fresh coffee beans
Strong and sweet
Non-GMO
Organic
2. Café Bustelo – Supreme
Since 1928, Cafe Bustelo has been producing premium Cuban coffee.
Supreme is one of their many delicious roast options. It has a deep, rich cinnamon flavor with a hint of smokiness that goes down smoothly.
This coffee is milder in taste but maintains the taste of authentic Cuban coffee. It is an excellent choice if you are trying Cuban coffee for the first time.
Pros
Fresh whole beans
Rich cinnamon flavor
Smooth
Cons
Not as strong as other brands
3. Cafe La Llave – Espresso Dark Roast
Cafe La Llave has been making coffee for over a century. In 1967, this family-owned company entered the U.S. coffee industry.
They spent four generations perfecting their Cuban coffee recipe to ensure their beans embodied authenticity and originality.
This coffee is thick and creamy. It forms a perfect espuma and has enough sweetness to even out the bitterness.
Pros
Rich and sweet
Produces perfect espuma
Creamy and thick
Cons
May be too bold for some
Bitter aftertaste
4. Chock Full O' Nuts – Cuban Roast
At first, this company roasted and sold nuts, hence the name. After The Great Depression, when nuts became more of a luxury, they began roasting and selling coffee beans. It all started with a single coffee shop and is now produced and sold on a much larger scale.
Chock Full O' Nuts offers a dark Cuban roast that is sweet and bold in flavor. It has an alluring aroma that will make you look forward to each new cup. As a bonus, Chock Full O' Nuts is kosher and gluten-free.
Pros
Sweet and rich
Bold
Kosher
Gluten-free
5. Pilon – Espresso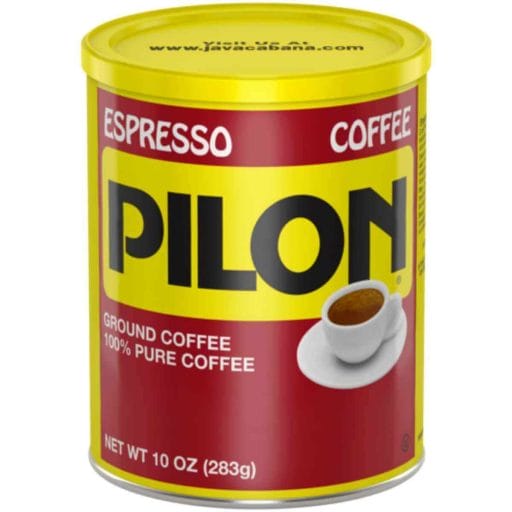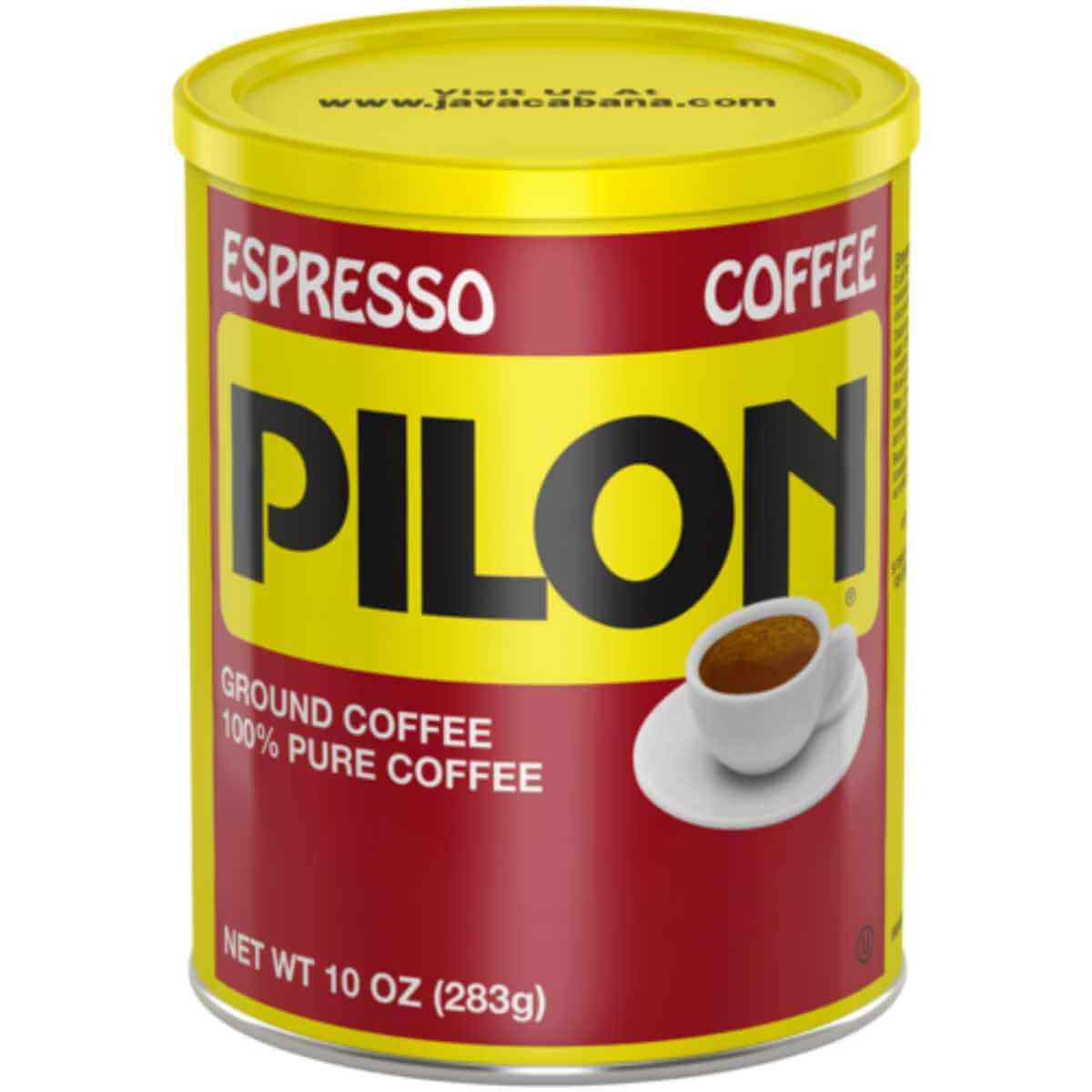 Cafe Pilon is another brand that has been around for over a century. The business came to the U.S. in the1960s and slowly blossomed into what is now a largely sought-after Cuban coffee brand.
This chocolatey dark roast espresso is finely-ground, making it perfect for brewing in your Moka Pot. Its creamy consistency and boldness are in every cup. It produces an excellent espuma.
Pros
Smooth and creamy
Bold
Finely ground
Great espuma
Notes of chocolate
6.Cafe La Carretta – Espresso
Cafe La Carretta, founded in 1976 in Miami, is where many Cubans reside today. Miami is known for some of the best Cuban food and coffee in the United States.
Their family secret blends keep people wanting, the espresso blend being one of the favorites. The sharp taste and fragrant aroma will make you feel like you're sitting in a Cuban coffee shop.
Pros
Sharp
Strong aroma
Not too bitter
7. Naviera Cuban Style Coffee – Dark Roast
Naviera is another company with four generations of experience and is roasted here in the United States (Florida).
This full-bodied Cuban coffee comes finely ground and ready for your Moka Pot. Naviera's Cuban coffee has a woody undertone that makes it, unlike other Cuban coffee brands. Try a cup of this coffee if you are looking for intensity.
Pros
Unique flavor
Intense
Finely ground
Full-bodied
8. Kahwa Coffee – Cubano Dark Roast
Kahwa Coffee is an independent coffee roaster in Florida. Their coffee beans have complex flavor notes due to their roasting process.
It comes finely ground with the freshness of whole coffee beans. This Cubano dark roast espresso blend has a robust taste with a bit of sweetness. It comes closer to the traditional espresso drink you may be used to.
Pros
Robust
Slightly sweet
Fresh
Finely ground
Cuban Coffee Buyers Guide
Taste
The soil used to grow Cuban coffee and the flavors added in the roasting process contribute to the taste of the beans. Some Cuban coffee will be on the sweeter side with notes of light flavors like vanilla; others will have a smokier, full-bodied flavor.
If you want to feel like you are sipping a cup of Cuban coffee straight out of a coffee shop in Cuba, the full-bodied brands are the closest you can get. However, it won't hurt to test out a milder version if it is your first time trying Cuban coffee.
Consistency
Cuban coffee has a reputation for being some of the thickest coffee. The consistency of Cuban coffee results from the brewing process and the addition of demerara sugar.
When Cuban coffee is of a thick consistency, you will get the espuma Cuban coffee is known for having. Properly brewed Cuban coffee will have a smooth, buttery texture.
The freshness of the Beans
Most Cuban coffee is available in whole beans or pre-ground beans. Undoubtedly, fresh beans will produce the best cup of Cuban coffee.
If you do not grind your beans at home, don't worry. Whether you buy whole beans or pre-ground beans, the packaging plays a role in the freshness of the coffee once brewed. Pre-ground Cuban coffee will come out as fresh as whole-bean coffee as long as the packaging keeps it fresh.
The Best Choice: Best Cuban Coffee Maker
Cuban coffee is bold, rich, and smooth, creating a flawless espuma. It finishes with the right amount of sweetness to cut through the bitterness.
The Cuban coffee maker that does this best is Mayorga. Mayorga's Cafe Cubano is fresh, strong, and has the sweet finish you expect from Cuban coffee.
Their coffee is 100% organic and non-GMO verified. The sweet and nutty flavor comes through because of the rich soil in which it is grown. For these reasons, Mayorga rises to the top of the best Cuban coffee brands.
Need more time to be ready to go so bold? Take another scroll through the list and find the Cuban coffee that fits your needs.